Good Saturday morning from the Mitten! Usually on Saturday, I am sharing my Mitten Moments, but today, I'm so honored to be the guest blogger for Welcome Home Saturday! Welcome Home Saturday (WHS) is a weekly home decor digest that is filled with seasonal decorating ideas, DIY projects, recipes and more.
A big thank you to my Welcome Home Saturday friends for having me!
Welcome!
If you are new to my Cottage in the Mitten, I'm Kim and I want to welcome you to my home!
If you couldn't guess by my blog name, I live in the mitten shaped state of Michigan. I'm a native Michigander and I love DIY, home decor, a pretty table setting, community with others, and a good cup of hot tea!
I also make blankets for a cause, hoping to help find a cure for brain tumors.
I hope you enjoy my site and pray it inspires you!
Home, the spot of earth supremely blest, a dearer, sweeter spot than all the rest. Welcome home." – Unknown
This Week On The Blog
Here in the Mitten, the trees have been turning for a couple of weeks. So, feeling like we were already enjoying fall, it was nice to officially ring in the season, on Thursday.
In celebration of fall, I had a fun share on the blog, this week! Some blogging friends and I shared our creative pumpkin/Jack-O-Lantern DIY's. My project on How To Make A Mum & Pumpkin Planter is definitely an easy one that anybody can do. Even if you aren't super crafty!
If you haven't seen it, come on over! I'll show you how it's done!
Affiliate links are used in this post. Read my full disclosure here.
My Favorite Finds – This Week
If you're anything like me you like a good deal, and this week, I found some amazing ones!
1.) Hobby Lobby Carved Elegant Gold Arch Mirror
2.) Fall Long Sleeve Turtleneck
3.) These flameless LED candles with remote
4.) Artificial Eucalyptus Leave Branches
5.) Blue Light Blocking Night Light
Welcome Home Saturday
Now, on to our Welcome Home Saturday round-up! There is so much inspiration, this week, and it's always a pleasure to be a guest along side these amazing ladies!
Please make sure you visit my talented friends from WHS! I know you will love their blogs as much as I do!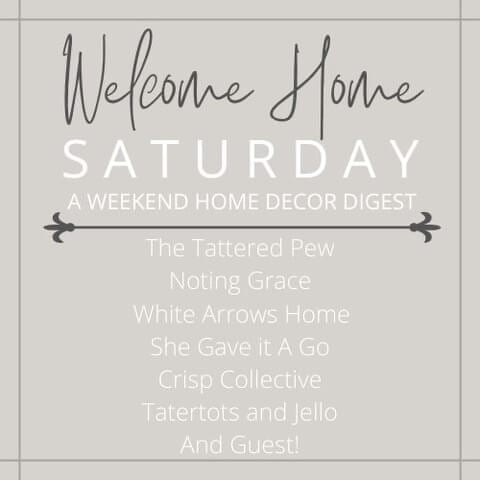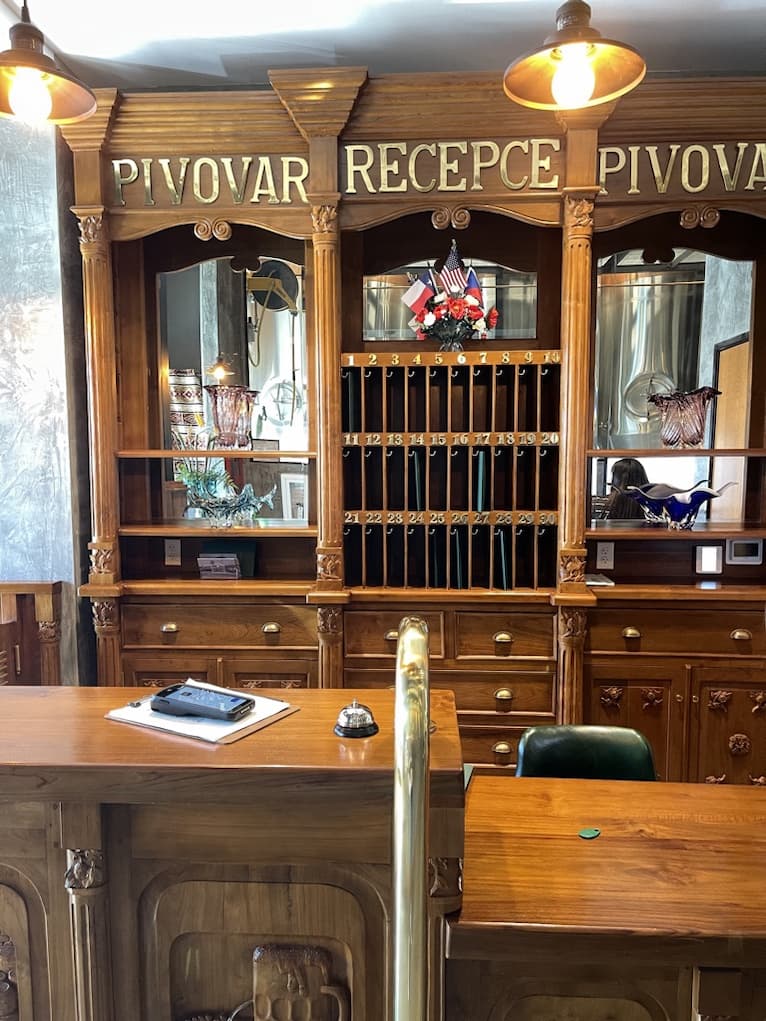 The Tattered Pew / Natural and Simple Fall Home Tour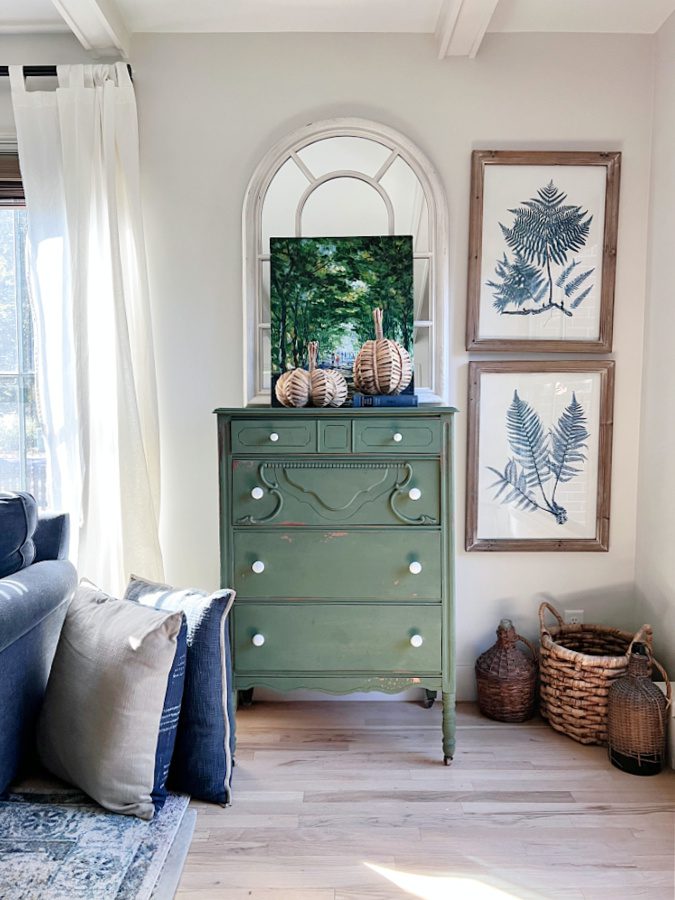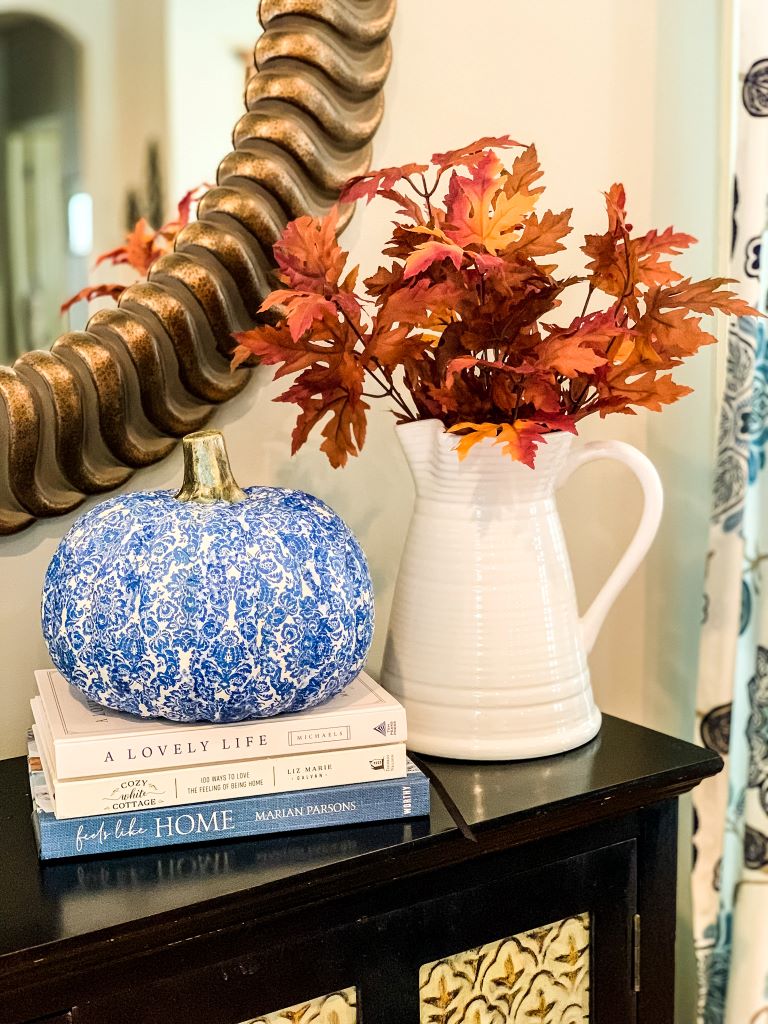 I'm so glad you stopped by today! I would love it if you joined me here each and every week.
I hope all the moments of your Saturday bring you more joy than you could imagine!
Don't forget to follow me on Instagram and Pinterest!
You May Also Like
My Fall Favorites